The Perfect Fall Project: Building or Redesigning a Home Recording Studio
Looking for a fall/winter project while you're stuck inside? How about redesigning your home recording studio! We can walk you through the process of creating your own perfect space to create.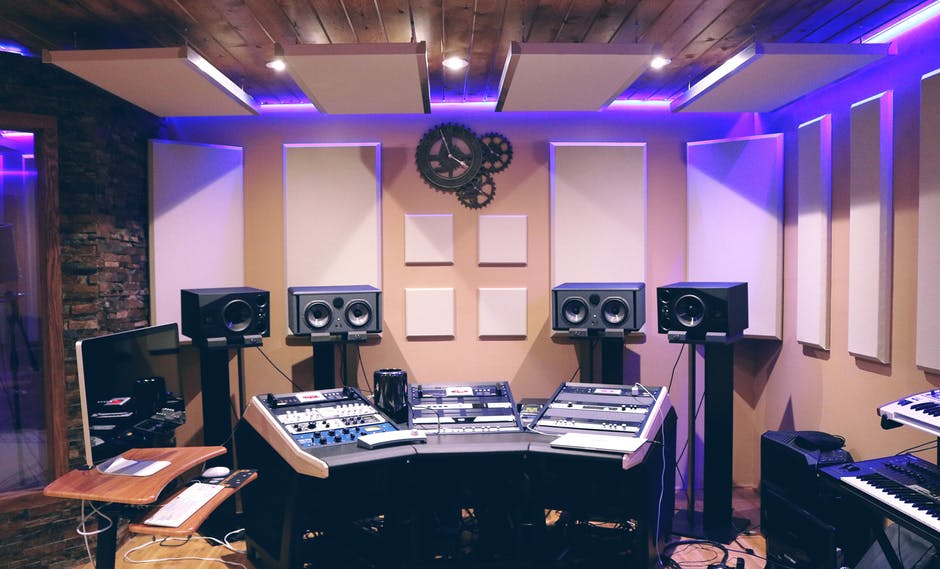 How Our Recording Studio Doors Work
Two sliding glass doors are mounted on each side of your recording studio door opening; the recording studio doors can be mounted in a variety of configurations according to your recording studio door opening (see drawings in the recording studio brochure). All of the recording studio door panels are removable, meaning you can use the entire opening to move oversized items such as pianos into the recording studio area easily.
These sliding glass doors are available in multi-panel telescoping configurations. This can allow huge opening widths for moving equipment in and out, without removing any door panels.
Recording Studio Sliding Glass Door with High STC Values
STC Ratings
First, we'll need to discuss STC ratings. This is the best way for us to compare apples to apples in the world of soundproofing. With Standard Transmission Class ratings, we have a concrete way to compare how different door types/materials control sound. This list describes how STC ratings relate to everyday sounds.
STC Ratings & Everyday Sounds
20 – 25: Normal conversation is heard
30 – 35: Loud speech is heard
40 – 45: Loud speech barely heard
50: Loud musical instruments barely heard
With our recording studio doors, you can now get high STC values, which was not possible previously. Now you can use our recording studio sliding glass doors and get a higher STC than most solid doors.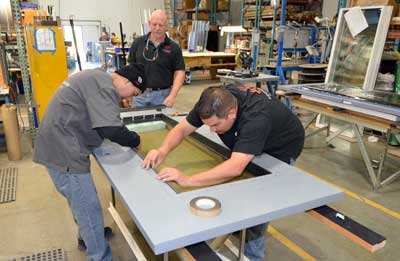 If you mount our recording studio sliding glass door over a swing door (which is possible if the door swings away from the sliding glass door) you can improve the overall STC values and be able to see into the recording studio area until the last minute before recording when you close the swing door.
Benefits of Our Recording Studio Doors
No swing in or swing out obstructions into the recording studio area
All recording studio door panels are removable, so you can utilize the full door opening width when needed
Audience viewing easily accommodated with our recording studio doors
Soundproof Doors for the Recording Studio
Soundproofing for the home recording studio have even greater requirements. In order to block out the sound produced by loud instruments, doors require a rating of 50 STC or more. Other considerations include the size of the door opening if large instruments or equipment will need to be moved in and out of the studio, and if the door swing will impede on studio space.
For the Best Sound Control Choose Soundproof Studios Doors
Soundproof Studios offers two types of doors to meet your recording studio needs.
Our StudioMax sliding glass doors boast an STC rating of 65! With a variety of configurations, the sliding doors take up minimal space. The multi-panel telescoping construction allows for easy moving of equipment and all panels are removable when the full door width is needed.
Soundproof Studios Acoustic Steel Doors hold the highest rating (56 STC) in the world for a 1.75" thick door. Our Steel Doors are available in full steel, partial window or full glass.
Give us a call at 1 (877) 438-7843 or reach out to us online today and let us help you choose the best doors and windows for your home studio.