The Perfect Fall Project
Looking for a fall/winter project while you're stuck inside? How about redesigning your home recording studio! We can walk you through the process of creating your own perfect space to create.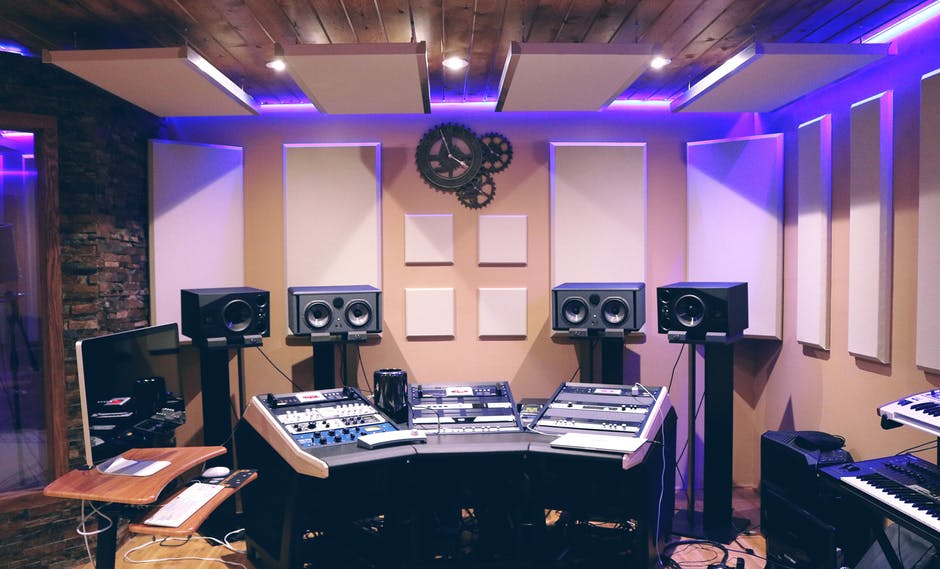 How Our Recording Studio Doors Work
Two sliding glass doors are mounted on each side of your recording studio door opening; the recording studio doors can be mounted in a variety of configurations according to your recording studio door opening (see drawings in the recording studio brochure). All of the recording studio door panels are removable, meaning you can use the entire opening to move oversized items such as pianos into the recording studio area easily.
These sliding glass doors are available in multi-panel telescoping configurations. This can allow huge opening widths for moving equipment in and out, without removing any door panels.
Recording Studio Sliding Glass Door with High STC Values
With our recording studio doors, you can now get high STC values, which was not possible previously. Now you can use our recording studio sliding glass doors and get a higher STC than most solid doors.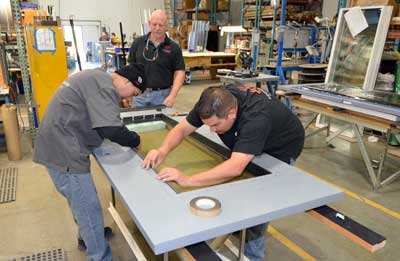 If you mount our recording studio sliding glass door over a swing door (which is possible if the door swings away from the sliding glass door) you can improve the overall STC values and be able to see into the recording studio area until the last minute before recording when you close the swing door.
Benefits of Our Recording Studio Doors
No swing in or swing out obstructions into the recording studio area
All recording studio door panels are removable, so you can utilize the full door opening width when needed
Audience viewing easily accommodated with our recording studio doors
Check out our Brochures!
Recording Studio Windows   Our brochure on our new recording studio product line.   Our vertical, slanted and operable studio windows and our studio sliding glass doors all have STC values in the 60's.  We set the new standard for high STC values that match or exceed the wall STCs.
Steel Door Brochure   Our new award winning soundproof steel door is breaking records and setting higher standards for soundproofing.  Our soundproof door is 1.75″ thick and has an STC value of 56+ (the previous world record was STC 53).  Our soundproof door uses standard door hardware instead of the more expensive thick door hardware that our competitors must use.  Check out our new soundproof steel doors – the advances and the clear soundproofing advantages are now available.
Architect Brochure   Our AIA (American Institute of Architects) brochure with some technical details about our soundproof windows, including STC ratings, drawings and LEED referenced energy performance.
Hotel Brochure with Documented Energy Savings   This brochure shows pictures of various hotel installations. We also document the energy savings achieved in a one year comparison study of energy savings from a Houston hotel.
Home Show Flyer   A 4-page flyer that we hand out at home shows.