Famous Recording Studio Series – Sunset Sound
There's something special about recording music. Musicians have the time and patience to get each verse and chorus exactly right, and engineers in the control room work hard to tweak each part into a whole masterpiece. Tutti Camarata understood the importance of having a recording studio and proposed to his boss at the time, Walt Disney, the benefit of having an in-house studio for movie recordings. Disney did not feel the same and this launched Camarata into entrepreneurship.
From Disney to Rock N Roll
Camarata found a former automotive repair shop on Sunset Boulevard in Hollywood that made a perfect location for his dream. Movies like 101 Dalmatians, Bambi, Mary Poppins and many more were being recorded in the single studio. Yet Sunset Sound was destined for far more.
The single studio (Studio 1) grew into a three room complex and the expansion had begun. The sweet sound of rock n roll filled the brick building as an impressive lineup of bands took their turn in the growing studio.
After browsing Sunset Sound's website, we included a small snapshot of clients categorized by each studio between 1962 and present day. Some of the legends that stepped foot into each studio include: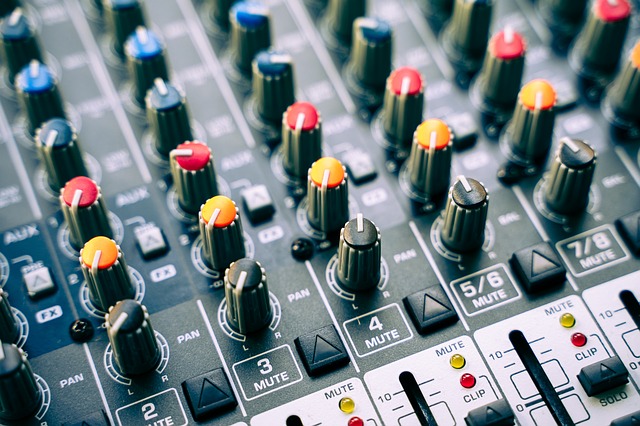 Studio 1
Doobie Bros
Whitney Houston
Van Halen
Rolling Stones
Nash
Janis Joplin
Tom Petty
Studio 2
Led Zeppelin
Celine Dion
Smashing Pumpkins
Aretha Franklin
Bob Dylan
Neil Young
Elton John
Studio 3
Sugar Ray
Fleetwood Mac
Dolly Parton
Beck
Kenny Rogers
The Surfers
Neil Diamond
Sunset Sound Acquires The Sound Factory
The Sound Factory was another studio in Hollywood that became synonymous with Sunset Sound. At its roots, The Sound Factory was its own studio in the 1960s and grew to be one of the busiest studios in Hollywood. Demand was increasing for studio time and the owner David Hassinger expanded his space.
Well known artists such as Warren Zevon and Jackson Browne made their way through the studio doors. Professional sound engineers and producers staffed the control rooms and The Sound Factory became a big name in the industry.
The 1980s brought difficult times to the industry, however. Record companies slashed their budgets, and many were looking for cheaper alternatives. Tutti Camarata and his son Paul jumped on the opportunity when they heard The Sound Factory was for sale and positioned the new space as a less expensive option to adapt to these new times.
Sound on Sound dissected the question, "What makes this studio so special?" According to Grammy-winning producer, mixer and engineer Joe Chiccarelli, "They have a natural '70s kind of tone. They're not too wet and splashy but they still have a nice reverb time and ambience around instruments. They sound honest."
Designing Your Own Recording Studio
Studios like Sunset Sound have a rich history and the impact they've had on the industry is inspiring. Building and designing a studio is a dream for many and companies like Soundproof Studios turn it into a reality.
Studio designers and sound engineers come to us for our innovative solutions and effective products. We offer a variety of affordable recording studio windows and doors with world record highest STC values.
Along with our studio acoustic steel doors, studio sliding glass doors and recording studio windows, we offer acoustic soundproofing design consulting. Our consultation is free as we aim to help you find soundproofing solutions that are proven to work. Give us a call at 1 (877) 438-7843 to request a free consultation and visit our website for more information.