Studio Soundproofing Products
Soundproof Studios is a leading provider of quality studio soundproofing products including soundproof windows, soundproofing studio doors, acoustical steel doors for elite sound and music professional worldwide.
Based in Reno, Nevada, we are recognized for innovations such as space-saving, soundproof sliding glass doors and recording studio windows and doors with STC ratings in the 60s.
The first aspect to consider when designing and creating a recording studio is its most vulnerable points: doors and windows. We make it easy to produce soundproof windows and doors for your recording studio within your design specifications. Consider our superior products for not only the recording room, but also for your control/mix room as preventing noise in every step in creating your masterpiece is crucial for sound quality.
We were the first to offer both fixed and operable recording studio windows with STC values in the 60s. Our sliding glass doors were the first to offer an acoustically viable solution that not only stops sound, but offers significant space savings. We were the first company to offer standard 1.75″ thick steel acoustic doors with STC values above 53.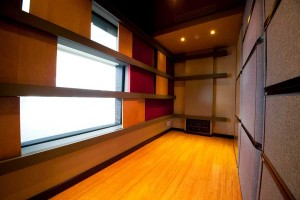 Soundproof Windows & Recording Studio Windows
Our sound studio windows consist of two independent fixed windows on each side of your window opening. Each window can be installed vertically or slanted, your choice at the time of installation. Our recording studio windows achieve an STC value of 64.
Our Sound Studio Windows are easy to install
Slanted Glass is field adjustable
Complete Architectural Drawings are available
Incredible low frequency noise reduction
Soundproofing Studio Doors
For maximum use of space combined with exceptional sound reduction, turn to our StudioMax Sliding Glass Doors. They are the industry standard and a favorite of top studio designers.
Our unique design uses dual sliding glass doors mounted on each side of your door frame to give you exceptional sound isolation. The recording studio doors can be mounted in a variety of configurations according to your recording studio door opening. As there is no space consumed by door swing they use a minimum of space.
These sliding glass doors are available in multi-panel telescoping configurations. This can allow huge opening widths for moving large equipment in and out, without removing any door panels.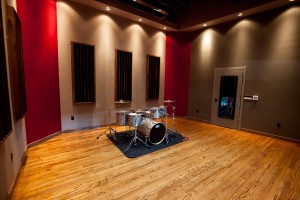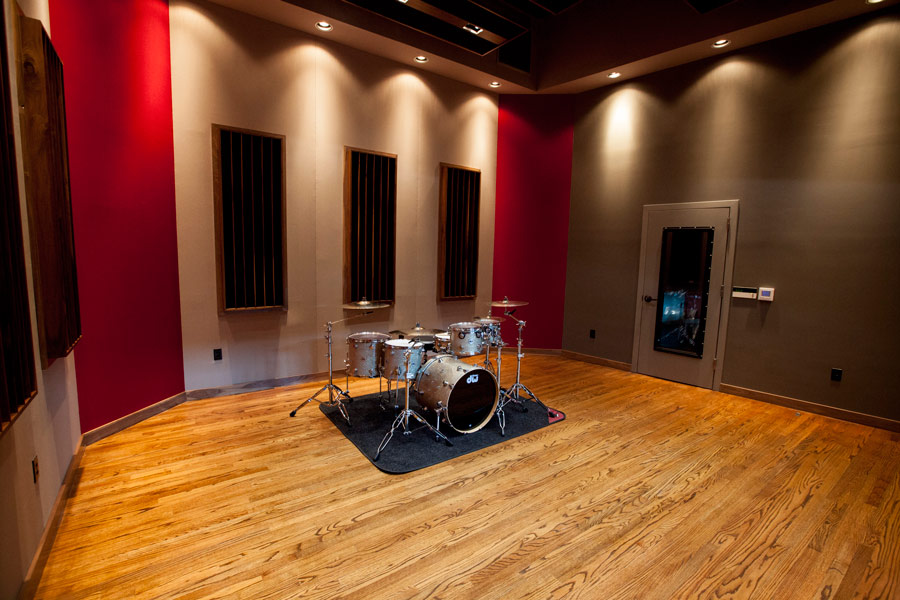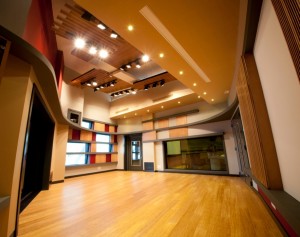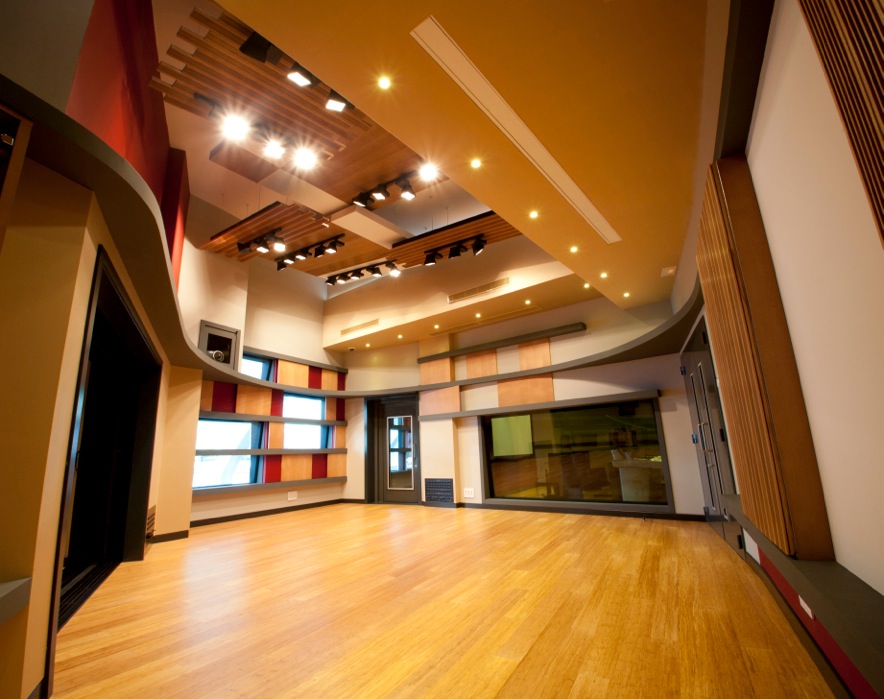 Acoustical Doors
Our steel acoustic doors set a new standard for the studio construction industry with their award-winning, patent pending design.
The steel doors provide the highest sound reduction in a standard 1.75" thick door in the world. Special locksets are no longer required for sound reduction. You can now use ANY standard door latching hardware including electronic locking, panic door release hardware or virtually any other hardware of your choice.
Other manufacturers offer two hinges as their standard. Our standard is three heavyweight capacity cam lift hinges. The result is a more reliable, longer lasting studio door.
Our special design gives you a wider clear door opening in the same sized space. On average you'll find our doors are 3" wider than other manufacturers when using the same sized rough opening.