The Most Trusted Recording Studio SoundProof Products Are Found Here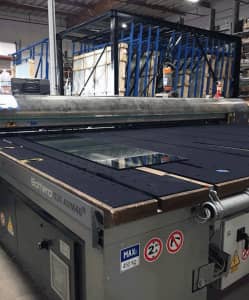 Need professional grade soundproofing windows, doors and other custom made soundproofing products for recording studios or other spaces? Look no further than top of the line SoundProof Studio products!
Our lab tested SoundProof windows and doors will reduce noise levels by 75-95 percent, something that a dual pane or replacement window cannot achieve. SoundProof Studios provides some of the highest Sound Transmission Class rated products available in the industry, reaching as high as 65. All of our StudioMax™ window and door products hold world records for their high STC values.
Our SoundProof windows and doors are made to order, meaning we can customize our products to fit new and old homes, studios, or office spaces.
Many recording industry professionals have turned to us for our reputable and superior SoundProof products, which are still in use in some of the most renowned, world class recording studios throughout the world.
Contact us today by phone at 1.877.438.7843 or email us at sales@soundproofwindows.com to see what our products can provide for your next recording studio project.