Affordable Sound Proof Recording Studio Windows and Doors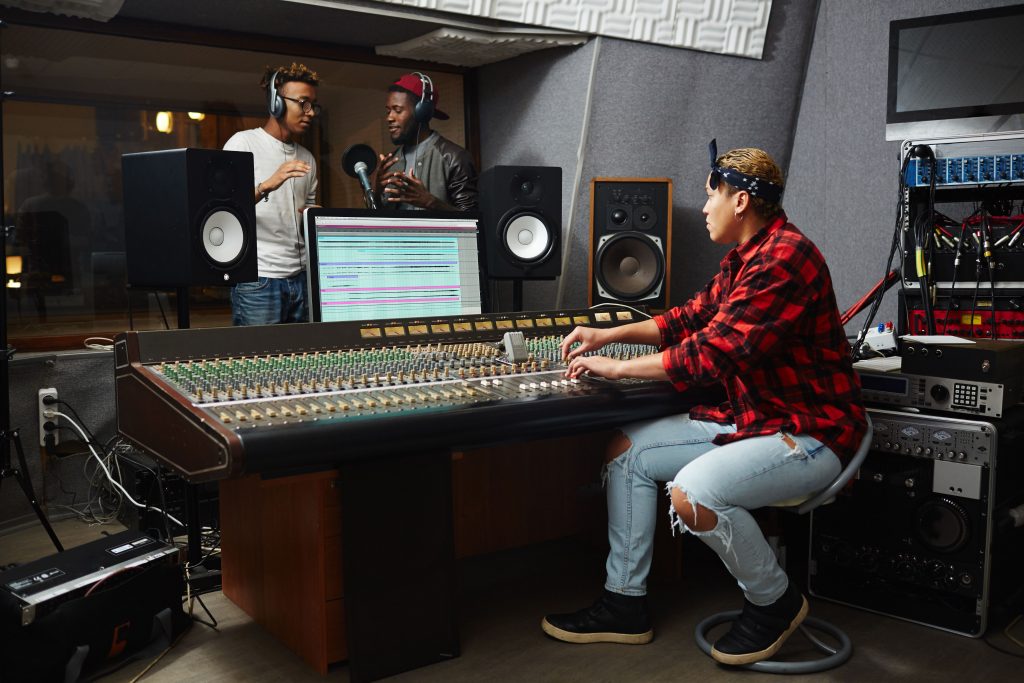 SoundProof Studios offers affordable home and commercial soundproof studio designs that can fit any budget and be custom fitted to all different types of spaces.
Whether it is acoustic studio steel doors, glass studio doors or recording studio windows, SoundProof Studios provides quality recording studio windows and door solutions and designs at the competitive prices.
SoundProof Studios provides some of the highest STC Ratings on the market. Our products have undergone laboratory testing to validate our high STC ratings, which which has reached as high as 65. Additionally, each design presented by our in-house studio design consultants are fit to exact specifications requested by our clients, creating a perfect recording studio that is often times innovative and exactly the way clients envisioned if not better.
SoundProof Studios was the first in the industry to offer both fixed and operable recording studio windows with STC values in the 60s. Our recording studio sliding glass doors were the first to offer acoustic solutions that stop sound and save space. Our experts have a passion for designing and creating some of the finest recording studio spaces worldwide. This has make SoundProof Studios products a favorite choice for demanding studio designers and sound engineers within the industry.
For those who are in the market for a new recording studio, replacement recording studio doors, SoundProof sliding glass doors, or some of the best SoundProof recording studio windows, look no further than us for your SoundProofing needs. Our design consultants have the experience and skill to help create the perfect space to block unwanted outside noise and create the perfect space for recording audio projects.
Contact us online today to request a free consultation to see what is needed for your recording studio project and all other SoundProofing needs or give us a call at 1.877.438.7843.