Designing Your Recording Sanctuary
Professional recording studios and home recording studios can now benefit from our expertise in soundproofing with our new StudioMax™ Window and Door products. All our products hold world records for their high STC values.
Our recording studio windows and recording studio doors concentrate on reducing the low frequency sounds, which is typically the area where you need the most help. These new recording studio windows and recording studio doors have lab tested STCs in the 60s, which will match or exceed your wall STCs.
Using our breakthrough technologies on soundproofing and specially made laminated glass, we can provide your recording studio or home recording studio with superior soundproofing at an affordable price. Our recording studio and home recording studio windows and doors come in standard and custom sizes.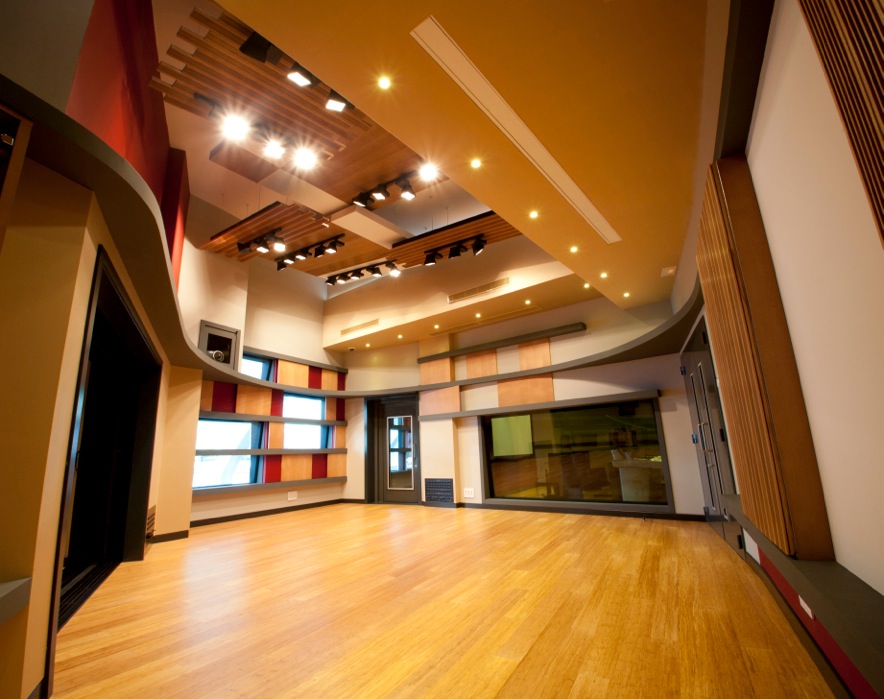 For many musicians, the home recording studio is their castle — a sanctuary where they can actually dive into thier art without background noise or distraction.
If you are building a home recording studio, you know that your future is in your hands. Are you an artist? A musician? Maybe a ballerina, or a gymnast? Having a quiet area to focus your full attention, mediate, and create, is crucial to your career, passions, and even hobbies!
With a home recording studio that support acoustic steel doors, you can record that first EP, professional demos, workout videos, recitals, recordings, whenever the inspirations bug strikes, without having to go out and search for an open slot at the local studio, hindering your art and setting a time limit to your creativity.
I'm Broke, Though
It doesn't matter.
Most artists we find that are first starting out worry about this, who wouldn't?
You do have enough, though. Soundproofing and designing a studio in your home is as easy as having an extra room (preferably with a window), a door (acoustic solutions that we provide including soundproof steel doors and soundproof windows) and quality recording studio soundproofing.
Stop waiting – don't wait for your New Year's Resolution, don't wait for the right time, don't WAIT!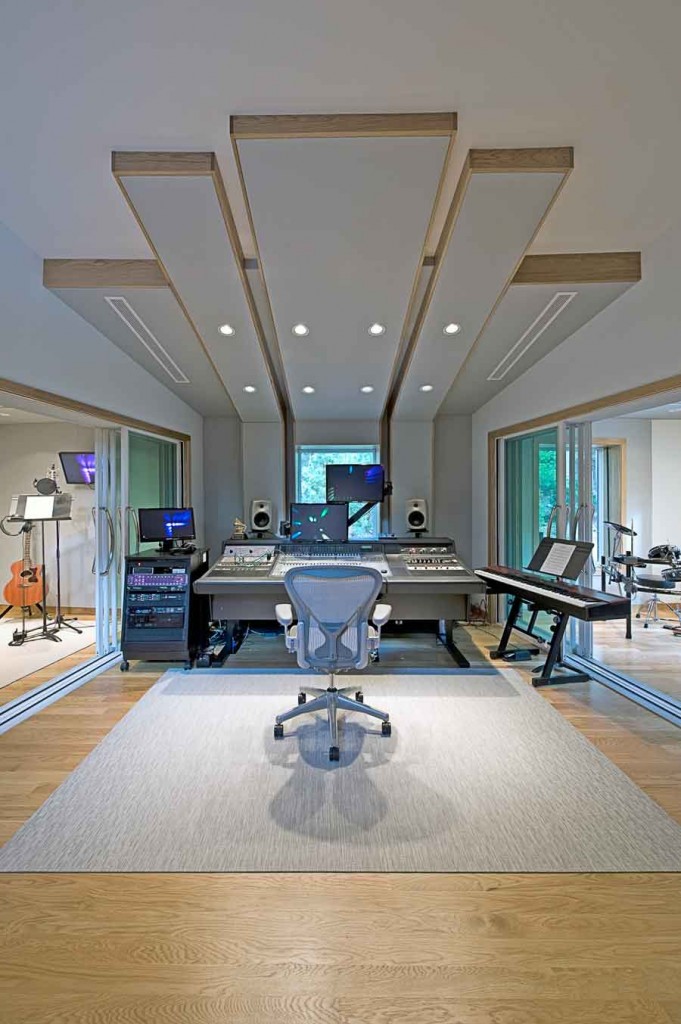 Our design consultants have the experience and skill to help you sort out your best choices when designing your recording studio. There are options that you may not have considered that can greatly enhance your design. For example, our recording studio windows can be vertical or slanted.
They can also be fixed or operable without hurting acoustics. Our sliding glass doors and telescoping sliding glass doors open up many new design possibilities and it is often that sound locks are no longer needed to achieve sound separation.
Quality music studio sound proofing will finally give you the edge you need to create professional, high-quality recordings, provide you with a quiet space to both work and think, and just an overall escape from the hectic world of the 9-5.
All of our soundproof studio windows and doors use laminated glass rather than dual pane glass, which is never a good noise reduction glass configuration. Our laminated glass is custom made for our 0.650 inches thick soundproof windows. We also use 0.250 inch thick laminated glass. One or both of the sound studio windows in the opening will have the special 0.650 inch laminated glass.
Many other soundproofing companies offer sound absorption materials as 'extremely important.' This does not offer 'soundproofing' as much as it may 'distort' or muffle noise. These materials are said to absorb sound waves, minimize reverberation, etc. Sound absorption materials do not actually block sound, but they may help you with some recordings.
Recording studio soundproofing products from Soundproof Studios actually stop sound transfer.
Our recording studio acoustic steel doors have set new world records for noise abatement. We have an STC of 56 while staying with the door industry standard thickness of 1.75". Standard thickness means we can accommodate any door hardware! (Follow the link to find out just how important STC Ratings are when it comes to soundproofing.)
Our special design gives you a wider clear door opening in the same sized space. On average you'll find our doors are 3" wider than other manufacturers when using the same sized rough opening.
Why Choose Soundproof Studios?
While every door is made-to-order and meet your exact specifications, our manufacturing times are a fraction of the competition. That means you get the doors you need, fast.
Highest STC rating of any 1.75″ thick acoustical door
Three stainless steel cam lift hinges standard
Uses off-the-shelf locksets and hardware
Wider doors for any given rough opening size
New door frame design preserves your double-wall sound isolation
Full steel, partial window, and full view glass options available
All gasketing and seals included
Fast manufacturing times