Studio Doors for Sale
Soundproof studios has studio doors for sale at the right price, guaranteed. We are a team of dedicated soundproofing professionals that will go the extra mile to ensure that your studio door is perfect for whatever project you choose.
Our unique design uses dual sliding glass doors mounted on each side of your door frame to give you exceptional sound isolation. The recording studio doors can be mounted in a variety of configurations according to your recording studio door opening. As there is no space consumed by door swing they use a minimum of space.
Throughout our site, we talk a lot about 'STC Ratings.' It's come as quite a bit of a surprise to us that so few people are familiar with the term! STC stands for Sound Transmission Class. Basically, STC ratings are an established way to average how much sound is stopped by something. STC ratings are used for windows, doors, walls and most building materials. For windows, STC ratings range from 18 to 38.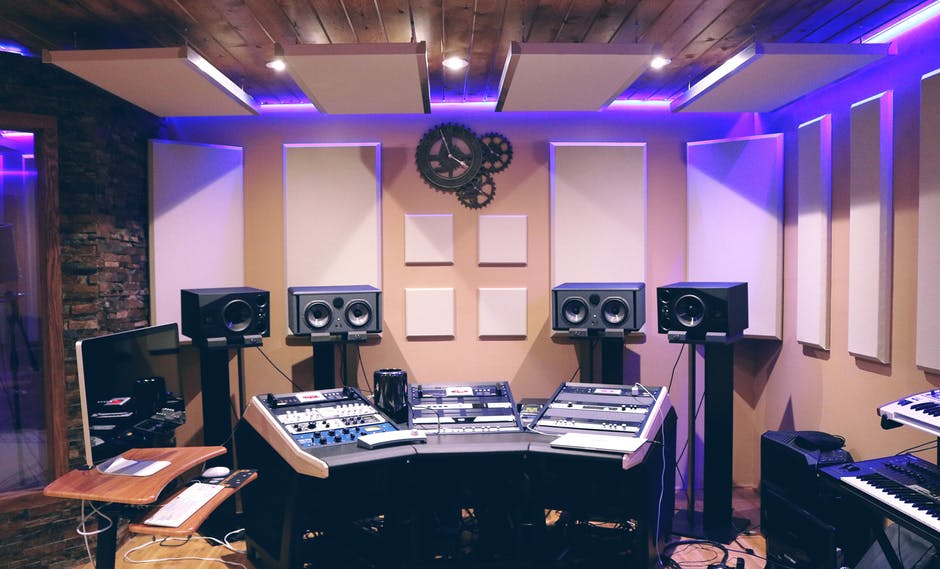 STC ratings are the ONLY way to accurately compare various noise reduction products. An STC rating is an instrument measurement of how much noise is stopped. The STC ratings allow accurate 'apple to apple' comparisons. With our recording studio doors, you can achieve high STC values, a feat which was not previously possible. Now you can use our recording studio sliding glass doors and get a higher STC than most solid doors.
Using two soundproof doors we achieve an STC of 65. Our recording studio brochure details how dramatically our recording studio doors block the low frequencies (40dB @ 80 Hz).
While Soundproof Windows cannot eliminate 100% of the noise, they will reduce the noise very significantly. In many cases, less noise will be coming through the Soundproof Windows than the walls. Most walls have an STC of 43-48: Soundproof Windows usually have an STC rating of 48-54. Several things can be done to increase the window STC values even more, depending on what kind of studio door you need.
Soundproof has studio doors for sale that are better than any studio door on the market today. We ensure that our recording studio doors provide excellent acoustic protection and you will be 100% satisfied.
Contact us for a free evaluation of your situation today!