Soundproofing for Music, Recording Studio Doors 
Until you are trying to reduce or completely remove noise from a space, you don't realize how noisy the world around you really is. When you start construction on a recording studio where the main goal is to keep all outside noise out and all acoustic noise in, it becomes difficult to achieve the middle ground for soundproofing a room and still maintaining acoustic balance.
A recording studio should use a combination that blocks out external noise and absorbs excessive ambiance to create an environment that will be music-friendly. Like we offer at Soundproof Windows, Soundproof Studios offers studio sliding glass doors as well as recording studio windows and doors. We offer the highest STC rating on the market for recording studio doors and windows at 65, making our doors as good as many recording studio walls while still solving the same problems.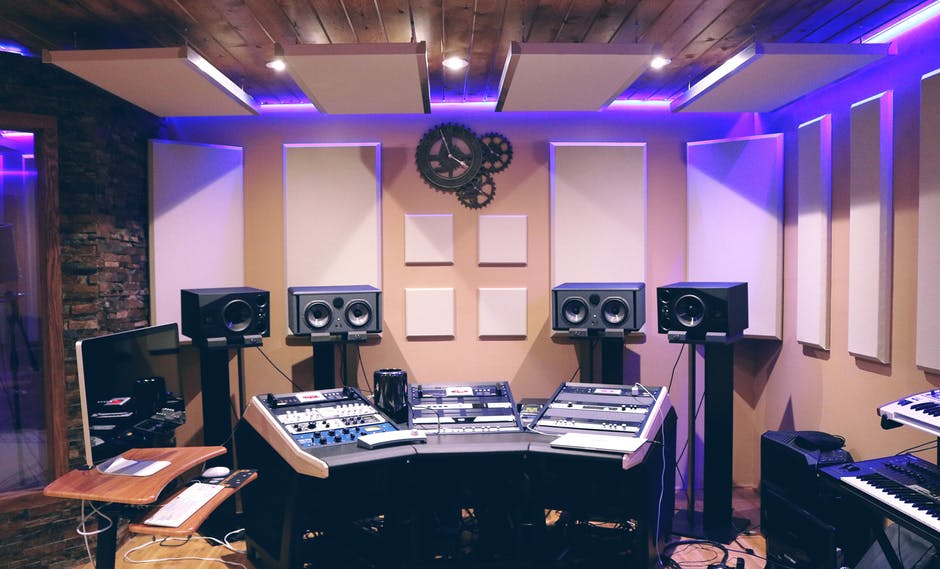 Soundproof Studios has set the world record for steel doors and noise abatement by maintaining the industry standard of 1.75" standard door thickness. Because we understand that no two recording studios are the same, we offer different options and configurations that will address any design requirements for your new recording studio.
The material used in our recording studios and windows still use low-iron, super clear (no green tint) glass as the standard. Also, the standard thickness that we dedicated our designs to make it easy to accommodate any door hardware that may already be in place. Multi-track telescoping configurations are available as well and are specially made to perform better as a more economical alternative to steel doors.
If you are looking for a recording door solution that will maximize the space in your studio that provides exceptional sound reduction, we recommend our StudioMax Sliding Glass Doors. A favorite among studio designers, our unique studio door designs use dual sliding glass doors that are mounted on each side of the door frame giving you the highest sound isolation available. Our soundproof sliding glass doors are available in multi-panel telescoping configurations that will allow for huge opening widths that make moving large equipment in and out easy without having to remove any door panels.
The benefits of soundproof recording sliding glass doors give you the most control and versatility of any recording studio door in the industry today. With no swing in or swing out obstructions, all recording studio door panels are removable and have the capacity to achieve an STC of 65, guaranteed.
If you are in the process of building a new recording studio, give Soundproof Studios a call. We will make sure your needs are met and will help you design and configure your dream studio from the ground up.