High Quality Steel Studio Doors  
Soundproof Studio's high-quality, steel studio doors have set world records for their noise reduction. As far as STC Ratings are concerned, Soundproof's studio steel doors offer a rating of 56 while maintaining the industry standard steel thickness of 1.75", giving us the ability to accommodate any existing door hardware.
As soon as a customer places an order with Soundproof Studios, we order a basic frame and door from our metal company. Depending on the door's specifications, our metal company pre-cuts the size for us and ships us the frame, once we receive it, the soundproofing begins.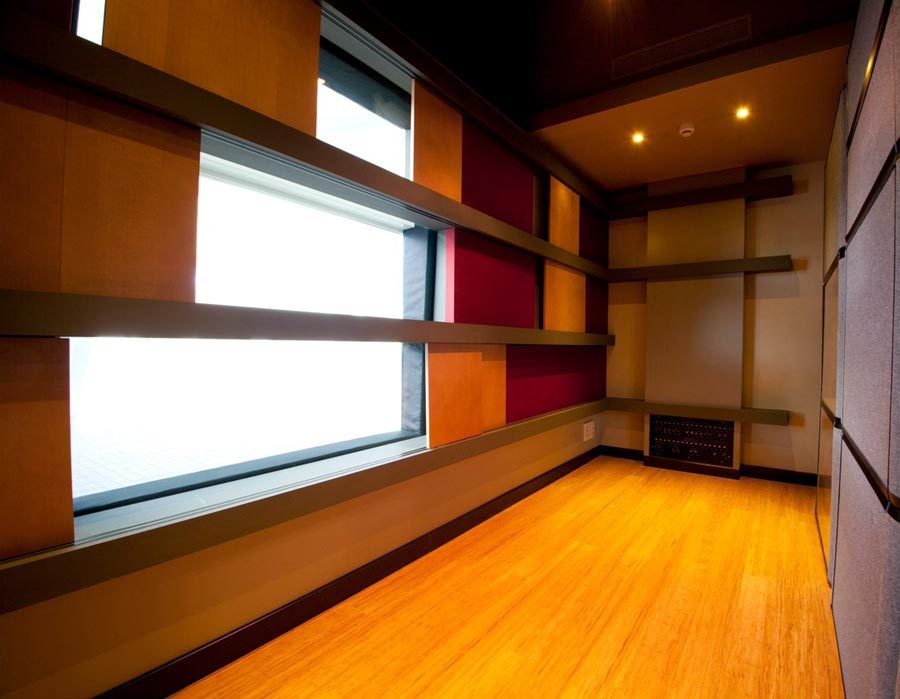 Soundproof studio doors are first insulated using our patented technique and fitting process with our thickest 5/8th inch studio grade glass.  All doors are equipped with three heavyweight capacity cam lift hinges, making some completed doors more than 300lbs!
Because high-quality steel hinges are standard, we can ensure that our steel acoustic doors will function at full capacity for much longer than our competition's two hinge standard.
Soundproof Studio's steel acoustic doors are compatible with any type of locking mechanism that the customer prefers to install. Our customers will receive our doors in a powdered matte gray, but we can paint for whatever the theme of the studio is.
As of now, a typical studio door from Soundproof Studios will run about $4,000 – 5,000, but we're currently working on a cheaper alternative that is in the beginning stages of testing. The proto-type is thinner than our current studio door and will eventually feature a 3/8th inch glass.
Soundproof Studios is dedicated to providing unsurpassed sound reduction and as a result, we have been the soundproofing industry leaders for decades. Our special design gives you a wider, clear door opening that is completely customer specific.
Contact Soundproof Studios today and let us help you custom design the perfect acoustic steel door to fit your studio's needs.