Reduce the "Pane" of Energy Bills with Soundproof Studios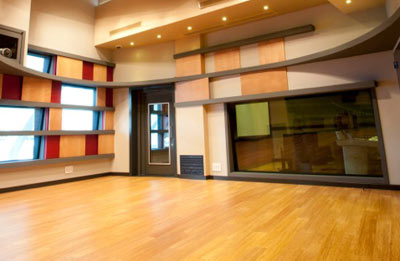 One of the byproducts of the thicknesses of our soundproof windows, glass doors, and steel doors is that they offer heightened insulation against unwanted air. Currently, we're in the dog days of summer. It's hot, often muggy, and your air conditioning unit is doing overtime. If you are an avid producer of voice and musical sound, let our products and services turn your normal working space into a chilled-air sanctuary within your home or facility.
At Soundproof Studios, we love highlighting the acoustic benefits of our windows. However, they can be great energy-saving tools too. We don't use the fickle window seals that come standard on most buildings. Instead, our soundproof windows utilize spring-loaded frames that keep tension against the panes.
The result is a reduction in air infiltration, which causes drafts and temperature variation in a room. Because the seals on our windows are flexible and ever-adapting, they ensure that the air movement in your studio will be next to none. This means that you can turn on the air conditioner in your studio for a little while and expect the cool air to stay there for much longer.
We realize that studios may only occupy a small space in your home or facility, but that is one less room that you have to worry about leaking air and contributing to your power bill. Over the last few decades, our windows have proven they can stand the test of time. This investment in your building can start paying for itself now and last you for decades as well.
Please contact us for any question you have or to receive a free estimate at 1.877.438.7843 or email us at sales@soundproofwindows.com.