SoundProof Studios Can Help Create Good Home Recording Studios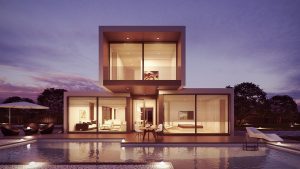 When recording sounds with a microphone, the instrument or voice that that is captured on the mic isn't the only thing that's picked up. Unwanted noise from outside like traffic, voices, sirens or other types of unwanted noise can interfere during the recording session. No two rooms are alike and there are many factors to consider when choosing the right room to record in or to consider converting into a recording studio
At SoundProof Studios, our professional consultants can help determine which room would make the best recording studio and what action to take to create the best sound. Soundproof Studios design consultants have the experience and skill to help sort out the best choices when designing a home recording studio.
Not only do we offer knowledgeable consultants, we have the best sound proof recording studio equipment that is guaranteed to satisfy. Our SoundProof recording studio doors or SoundProof Recording studio windows are easy to install are built with quality and have some of the highest STC ratings in the industry to help keep out unwanted noise.
At Soundproof Studios we offer an STC of 55 – 60 (on average) for recording studio doors and windows.
If in the process of designing a recording studio or any room where sound isolation is critical, a well-designed room can make all the difference. SoundProof Studios can help determine the best acoustic door and recording studio window solutions that would be best when designing a recording studio or spaces that require an absence of noise.
Our SoundProof Studio sliding glass doors offer excellent soundproofing while maximizing space and giving a sleek look to the studio and are more reliable and longer lasting doors. The same can be said about our top notch SoundProof recording studio windows. Trust the company that many professionals in the recording industry look to when it comes to the best Sound Proof doors and windows available on the market today.
Contact us online today to request a free consultation on your recording studio soundproofing needs or give us a call at 1.877.438.7843.