When Details and Performance Matter: Your Home Recording Studio
When details and performance matter, Soundproof Studios is the one you should call. Creating your own personal studio is the beginning of a whole new chapter in your life, guaranteed. Don't you want to make it the best studio you can? Whether you need a writing, recording, yoga, or anything else, sort of studio, Soundproof Studios will help you make your dreams a reality. It doesn't have to be just about music!
Don't believe us? View our portfolio!
Our studio windows have an STC value of 64. We offer different options and configurations to address all of your various design requirements. Low-iron super clear (no green tint) glass is standard on all our windows and doors. We will ensure that you will get the studio of your dreams, at the right price, with little hassle. You have a dream, and we want to help you achieve it!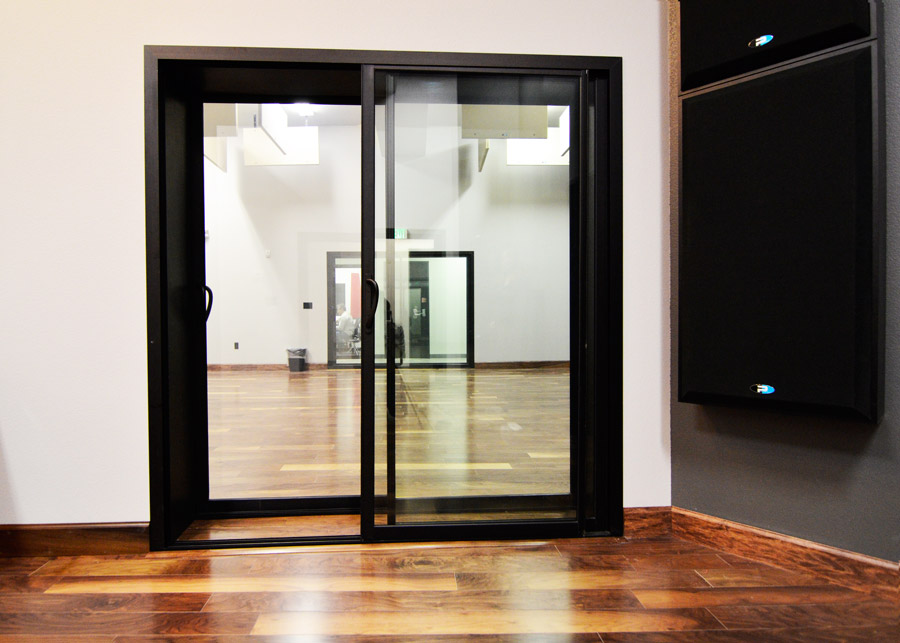 All of our recording studio windows and doors come in standard and custom sizes that will fit whatever your soundproofing needs, and we won't stop there. Do you have a dream studio or a vision of what the perfect studio would look like and accomplish? Share it! We have designed and constructed dozens of beautiful studios across the nation and internationally for a variety of different clients.
Soundproof Studios happily provides professional and home recording studio consultation and construction with superior soundproofing capabilities at an extremely affordable price. If you have frustratingly spent money on products, quick fixes, and do-it-yourself soundproofing, it's time for a consultation with Soundproof Studios.
We have lab-tested STCs in the 60s and will match or exceed what your current STC is at. Soundproof Studios is happy to help you design the perfect studio as well. There are many ways to 'soundproof' a room, but it's important to remember that these methods don't truly stop the noise. Our recording studio windows and doors help reduce the hard to target low-frequency sounds that DIY methods simply can't tackle. Soundproofing your recording studio is more than a priority, it's the whole point! Artists need a place to express themselves without interruption, and outside noise that creeps in through your windows and walls can really throw off a performance.