Made-to-Order Acoustic Recording Studio Doors and Windows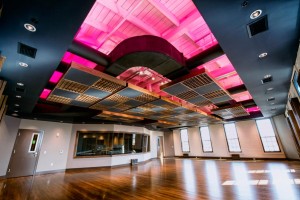 Soundproof Studios is known for our innovative space-saving, soundproof sliding glass doors, recording studio windows and doors with STC ratings in the 60s. We offer made-to-order acoustic recording studio doors and recording studio windows.
Each of our sound proof doors and windows in our studio line is custom, offering maximum flexibility in your recording studio design and will accommodate any space. Each piece is delivered to your precise specifications so it integrates perfectly in your construction plans.
Now that you have found the best recording studio equipment on the market but have no idea how to properly design the recoding studio? No need to worry, we have professional design consultants that can help!
Soundproof Studios design consultants have the experience and skill to help you sort out your best choices when designing your recording studio.  Contact us online today to request a free consultation on your recording studio soundproofing needs or give us a call at 1.877.438.7843.