Design Consulting When You Need It
Our design consultants have the experience and skill to help you sort out your best choices when designing your recording studio.
Every door and window in our studio line is custom made to order. That means you have maximum flexibility in your designs. Each piece is delivered to your precise specifications so it integrates perfectly in your construction plans.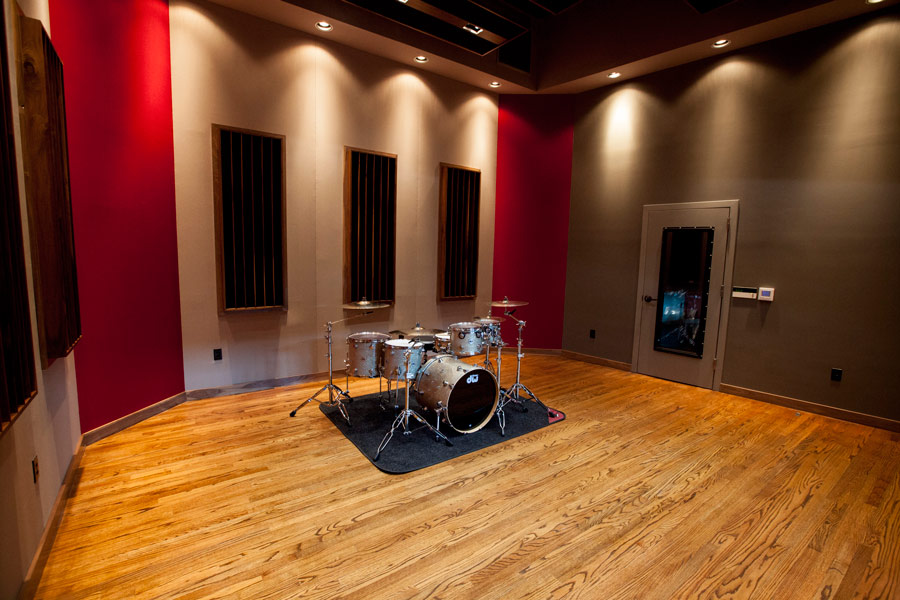 If you are in the process of designing a recording studio or any room where sound isolation is critical, you have come to the right place. We can help you create the ideal door and window solutions for the design of the studio and the space available.
Innovation
We were the first to offer both fixed and operable recording studio windows with STC values in the 60s. Our sliding glass doors were the first to offer an acoustically viable solution that not only stops the sound but offers significant space savings. We were the first company to offer standard 1.75″ thick steel acoustic doors with STC values above 53.
For maximum use of space combined with exceptional sound reduction, turn to our StudioMax Sliding Glass Doors. They are the industry standard and a favorite of top studio designers.
Recording Studio Door STC Results
Using two soundproof doors we achieve an STC of 65. Our recording studio brochure details how dramatically our recording studio doors block the low frequencies (40dB @ 80 Hz).