Convert Your Garage into a Recording Studio
Many famous bands began their journey in a garage. As a subset to your house, it can be the perfect place to designate as a practice space. But what if you made it into more than just a practice area? Say, turn it into a recording studio. Your garage will serve a dual purpose as now you can practice and record final songs to use in music videos, SoundCloud accounts or record an album. Back in the late 60s and early 70s, Creedence Clearwater Revival, one of the greatest American bands of their time, started out as a garage band. The bassist Stu Cook once said, "Even way back then when recording was primitive, it cost a lot of money to go into a studio. More than we could afford. So we never thought of it as a place where you experimented." As a musician you understand the importance experimentation has on music and if it can be incorporated into your recordings, you are a step ahead.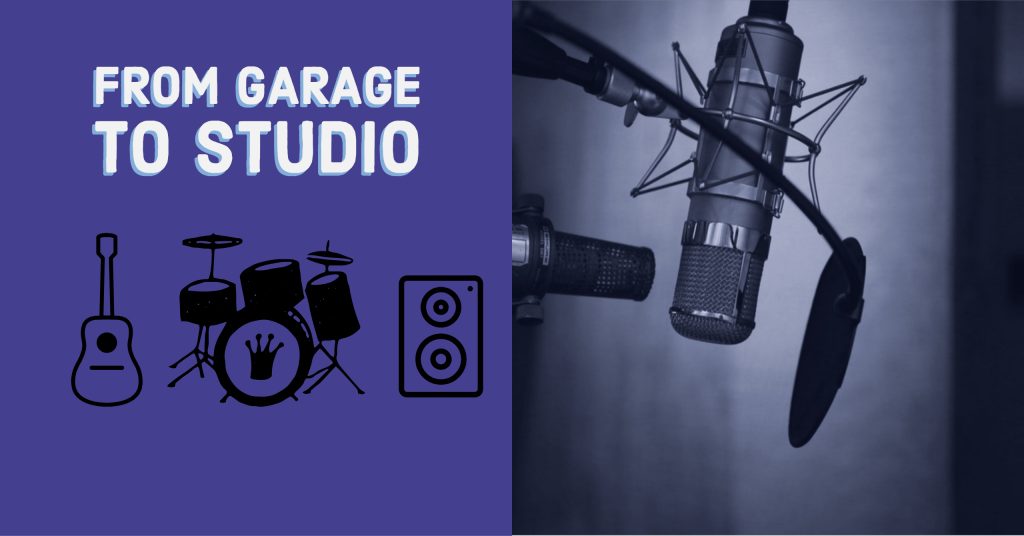 How Can You Turn Your Garage into a Recording Studio?
Soundproof Studios specializes in creating home recording studios. Through soundproof doors, windows and design we can make a garage studio a reality. We are recognized for innovations such as space-saving, soundproof sliding glass doors and recording studio windows and doors with STC ratings in the 60s. Check out our portfolio that showcases past projects and to give you an idea of what we can turn your space into. Having a home recording studio not only benefits you as a musician but can be a great asset for you to rent out to other musicians looking to record an album or single.
From Garage Band to Garage Recording Studio
Much like Creedence Clearwater Revival and countless other bands, you may have had complaints from your neighbors. Those who don't have the luxury of being able to play in the middle of the day resort to practices in the evening or nighttime. What ever time you allocate to jam out, there will always be neighbors or even members of your own household that will complain about noise levels. Even if you don't have the money to invest in studio equipment, a great first step can be soundproofing your garage. This solves an issue bands everywhere will encounter. If you decide in the future to invest in recording studio equipment, you will already have a soundproof area ready to record in.
Take advantage of today's advancements in technology as we can easily set up a professional home recording studio for you at a price cheaper than you might expect. If Stu Cook and the rest of Creedence were an up and coming band present day as opposed to the 60s to early 70s, I'd imagine him calling us up to take their garage to the next level.
Give us a call at: 1 (877) 438-7843