Custom Sound Proof Recording Studio Doors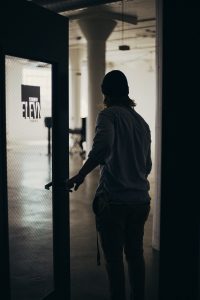 SoundProof Studios is a leading provider of quality sound proof door solutions for recording studios. Every door is custom made to meet exact specifications and the quality is unmatched by any other competitors.
Not only do SoundProof Studios offer the best sound proof recording studio doors on the market, our manufacturing times are fast and efficient.
Why are SoundProof Recording Studio Doors the Best?
Many professionals in the industry turn to SoundProof Studios for audio recording doors that are sound proof because our doors are built with the following features:
Highest STC rating of any 1.75″ thick acoustical door
Three stainless steel cam lift hinges come standard
Uses off-the-shelf lock sets and hardware
Wider doors for any given rough opening size
New door frame design preserves double-wall sound isolation
Full steel, partial window, and full view glass options available
All gaskets  and seals are included
Fast manufacturing times
Our products are highly effective at stopping unwanted outside noises and sound while locking in audio needed inside a recoding studio.
For those not dure what to look for when it comes to searching for a quality sound proof door, we have that covered. Our SoundProof Studios design consultants have the experience, skill and in depth knowledge to help sort out the best choices when designing a recording studio studio whether it is built within a home or in an expansive audio recording studio.
We'll help builders explore the new world of design possibilities. Contact us today to request a free consultation or give us a call now at 1.877.438.7843.