Soundproof Windows: How to Smell Proof a Room
We at Soundproof Studios are the industry leader in affordable recording studio windows and doors. Our studio windows have an STC value of 64, regarded as one of the best in the industry. We offer different options and configurations to address all your various design requirements. Independent laboratory testing indicates that our recording studio windows and doors are the most effective in the world at blocking sound. In addition to the sound stopping power of our windows and doors, anecdotal testimony also confirms that our products are effective at stopping scents from entering or exiting a room.

How (Why) to Smell Proof a Room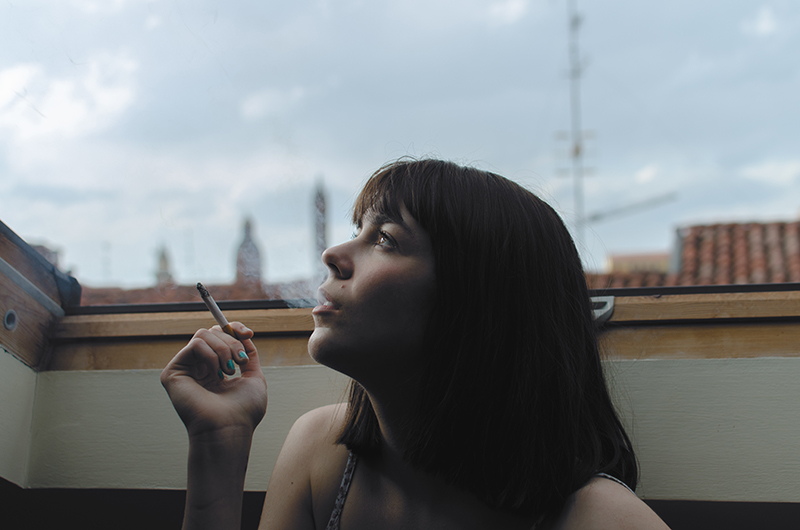 Whether you wish to keep smells out of a room, or you wish to keep smells in a room, Soundproof Studios has the products you need. We didn't design our windows and doors for the purpose of scent containment, but our loyal clients have made us aware of this bonus feature. Here are a few reasons why you can capitalize on this unintended benefit.
Your soundproof room may be a part of a larger working or living space such as an office building, condominium, or apartment complex. Inconsiderate neighbors to your soundproof room may be producing scents or odors than can damage your instruments, recording equipment, and engineering equipment. Our windows and doors will mitigate unwanted scents.

Smoke, whether it's from a BBQ, a cigarette, a nearby forest fire, or any other source, can penetrate your living or working area causing annoyance, discomfort, and potentially compromising your health. Protect yourself, your employees, and your family with our soundproof / smell proof windows and doors.

Environmental hazards such as dust storms and insect swarms are usually rare occurrences in most places, but you can rest well knowing that our patent-holding windows and doors will reduce the likelihood of unwanted X, Y, and Z from entering your room.
How Do Soundproof (Smell Proof) Windows and Doors Work?
What exactly is a soundproof window?
A Soundproof Window is a second window placed behind your existing window that opens and closes just like your current one – there is no need to remove or replace your window to eliminate noise problems!
You can get virtually ALL the benefits of replacing your windows PLUS reduce noise levels by 300% more than replacement windows AND avoid the headaches of double pane windows — for about the same price!
What exactly is the purpose of soundproofing?
Soundproofing is designed to prevent unwanted noise from entering a room. It also prevents the sound emitted in your room from exiting the room. This sounds totally obvious, right?
That may be so, but you'd be surprised how many people confuse soundproofing with acoustic treatment.
So, what is acoustic treatment then?
If soundproofing concerns keeping unwanted noise from entering a room, acoustic treatment concerns keeping unwanted noise emitted from your room from interfering with other sound in the room.
Which sounds do acoustic treatments mitigate?
The biggest noise culprits inside a recording room are usually the computers, electronic equipment and the ventilation.
When microphones are designed to pick-up subtle nuances in sound, they also tend to pick up the ambient noises from everything in the room.
Most home studios must regularly do battle with ambient noise. Whether its the cooling fan in a desktop or laptop, the hum of moving electricity or the sounds of heating or cooling a room, ambient noise can make capturing music in high-quality extremely difficult.

Which Products Should I Consider for Soundproofing and Acoustic Treatments?
Professional recording studios generally employ both soundproofing and acoustic treatments as the room or building is being constructed.
Home recording studios are usually designated after the home has already been built. Consequently, soundproofing and acoustic treatments will often need to be applied without the ability to alter most of the structural components of the room.
Consider these soundproofing products:
Recording Studio Windows

: 

in addition to stopping sounds and smells, our windows and doors also come with the following benefits

Slanted or vertical windows

No need to replace your current windows

The best low frequency noise reduction on the market

Operable sliding windows available

Laminated glass effectively stops sound while increasing room security

Low-iron glass is exceptionally clear without any green tint

Insulation value

Reduction of Air Infiltration (outside air entering your room)

Reduction of Air leaks

Reduction of Harmful UV Light

Enhanced Window Appearance

Reduction of Condensation

Increased Property Value

Increased Window Seal Longevity

Reduction of Drafts

Reduction of Hot/Cold Spots
Soundproof doors

:

we custom-make every door to order, and our doors offer everything that our competitors do not

Highest STC rating of any 1.75″ thick acoustical door

Three stainless steel cam lift hinges standard

Uses off-the-shelf locksets and hardware

Wider doors for any given rough opening size

New door frame design preserves your double-wall sound isolation

Full steel, partial window, and full view glass options available

All gasketing and seals included

Fast manufacturing times
Sheetblock

(soundproofing barrier)

:

makes your walls more dense
Green Glue:

an effective sound damping product that converts sound waves to heat when applied between rigid panels
Soundproofing Coincidentally Stops Smells. Do Acoustic Treatments Also Stop Smells?
Unfortunately, acoustic treatments only work to absorb ambient noises in a room. Applying acoustic treatments to the exterior of your studio will not mitigate cigarette smoke, BBQ smoke or any other scent from entering your room.
Soundproof Studios is a favorite choice of demanding studio designers and sound engineers who want innovative and effective solutions. You will find Soundproof Studios doors and windows in some of the premier recording studios around the world. Contact Soundproof Studios for a free estimate!