Premier Recording Studio Doors and Windows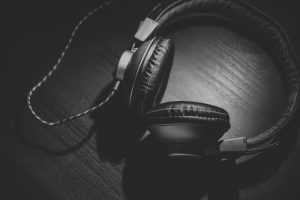 SoundProof Studios is a leading provider of quality soundproof window and door solutions for recording studios worldwide. SoundProof Studios is a favorite choice of demanding studio designers and sound engineers who want innovative and effective solutions. It's common to find SoundProof Studios doors and windows in some of the premier recording studios around the world.
Effective SoundProof Windows and Doors
SoundProof Studios is known for innovative space-saving, SoundProof sliding glass doors and recording studio windows and doors with STC ratings in the 60s. A key component has been the use of laboratory testing to validate each design innovation. Extensive independent tests show conclusively that SoundProof Studios recording studio windows and doors are the most effective in the world at blocking sound.
As soon as a customer places an order with SoundProof Studios, we order a basic frame and door from our metal company. Depending on the door's specifications, our metal company pre-cuts the size for us and ships us the frame, once we receive it, the soundproofing begins.
SoundProof studio doors are first insulated using our patented technique and fitting process with our thickest 5/8 inch studio grade glass.  All doors are equipped with three heavyweight capacity cam lift hinges, making some completed doors more than 300lbs.
Our SoundProof Studio doors and windows are not the cheapest but they are well worth the investment and will outlast a customer's expectations by many years.
SoundProof Studios design consultants have the experience and skill to help sort out the best choices when designing a recording studio. We'll help explore the new world of design possibilities.
Contact us today to request a free consultation on recording studio soundproofing needs.